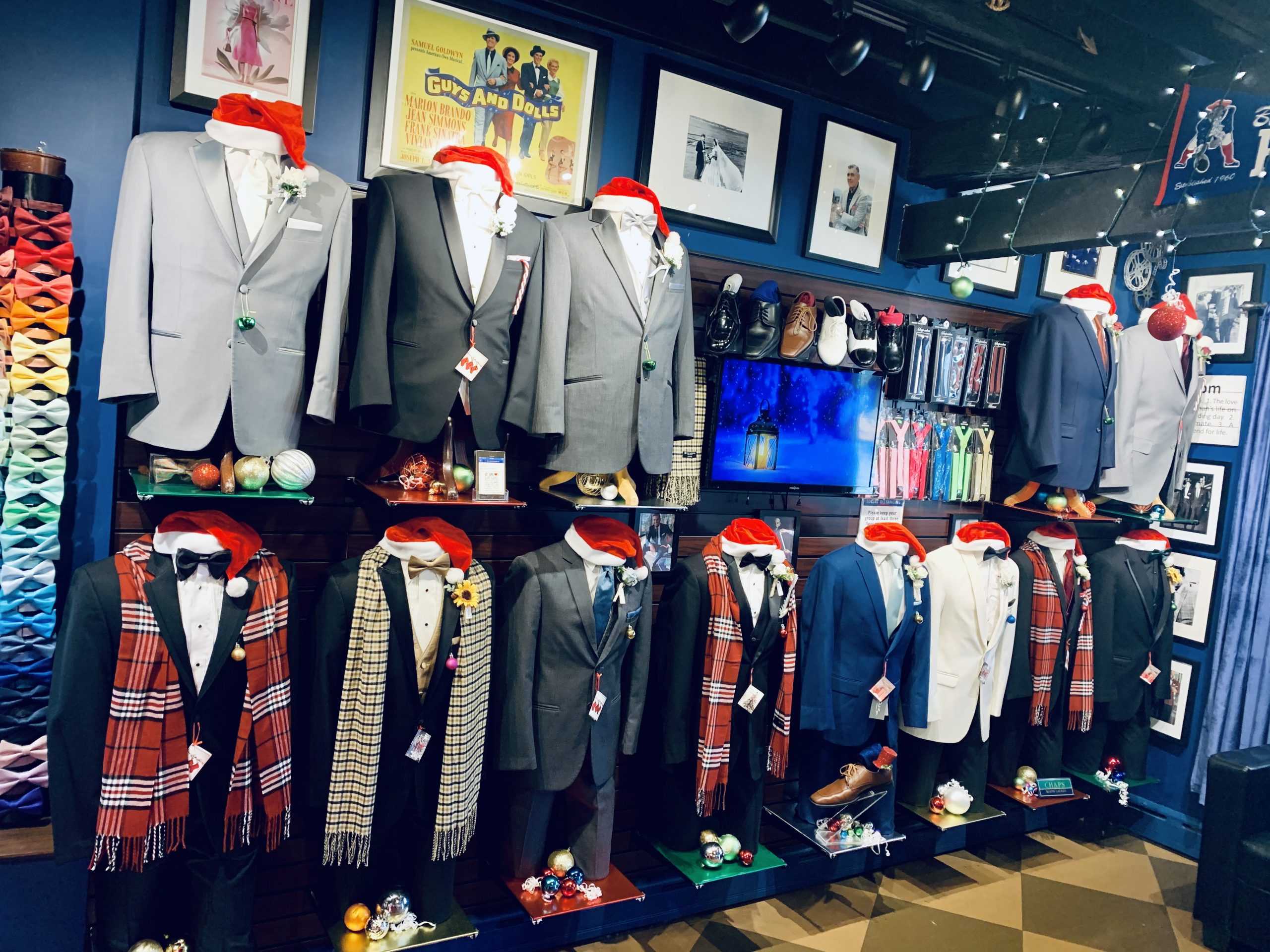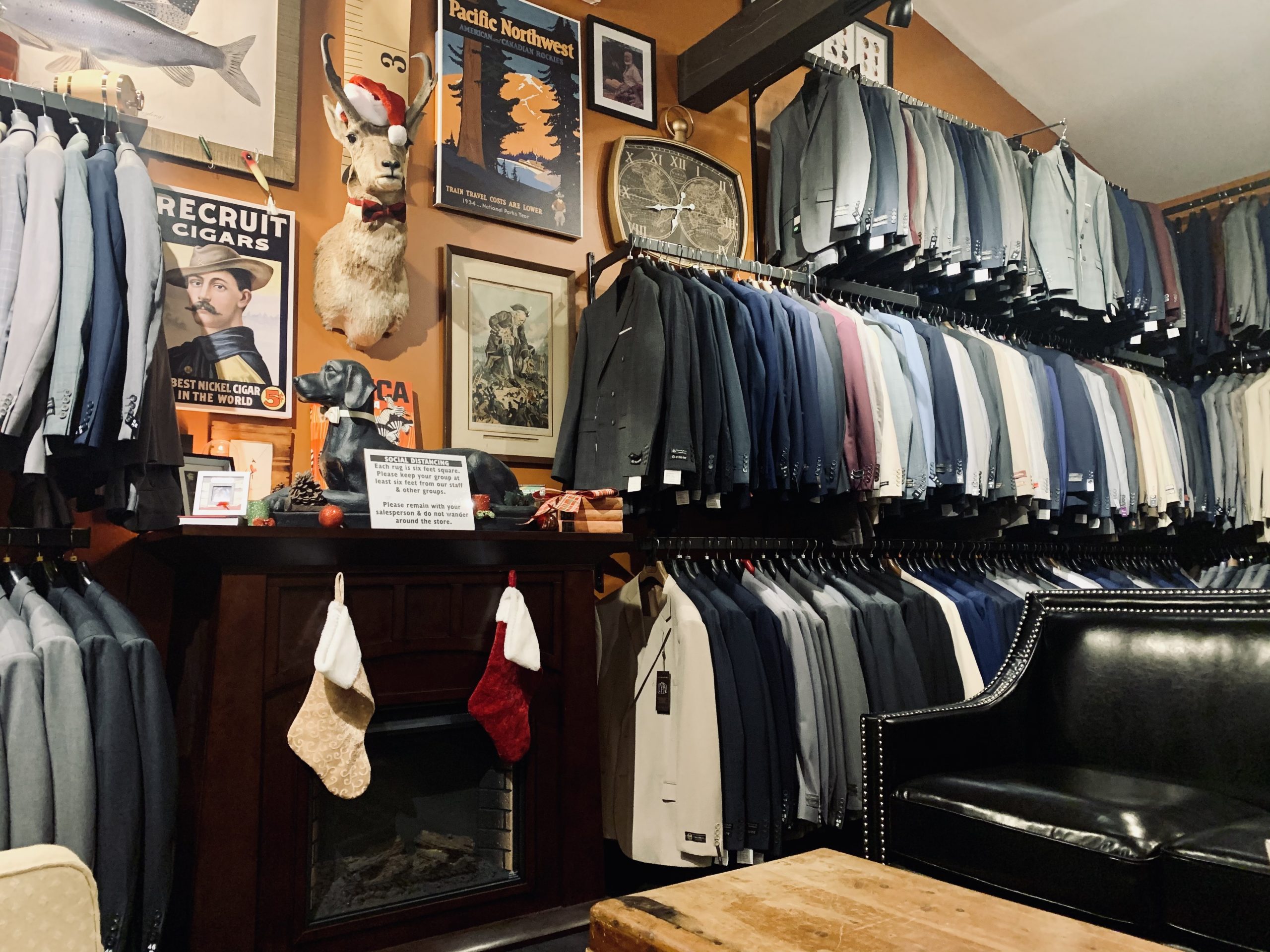 OUR STORY
Launched as a small family-run tuxedo shop in 1986 by local businessman Joaquim Benedito, Main Street Formals has long held a reputation as the region's preeminent source for men's formal wear. In 2005, Mr. Benedito sold the company to former employee Robert Brunelle, who expanded the building and operations to include a tailored clothing shop (selling suits, blazers, dress pants, shoes, and accessories) and full-time tailoring service whose constituents trust for expert alterations on men's, women's, and children's garments.
Throughout its history, Main Street Formals has been known for its active participation in the community, and the Brunelles have continued that legacy, serving as past and/or present tuxedo sponsor for the "Mr. [High School]" competitions for the following local schools: New Bedford High School (New Bedford, MA),Greater New Bedford Regional Vocational Technical High School (New Bedford, MA), Fairhaven High School (Fairhaven, MA), Old Colony Regional Vocational Technical High School (Rochester, MA), and Old Rochester Regional High School (Mattapoisett, MA), in addition to support of many other charitable causes. In 2019 the company was recognized for its contributions to the community with the Prince Henry Society's Recognition Service Award.
Owing to its rapid growth from 2005 to 2012, the company was honored to receive the 2013 New Bedford Chamber of Commerce's Small Business of the Year Award. Eighteen months later, WeddingWire honored Main Street Formals as a national semi-finalist for their award that recognizes excellence in wedding marketing.
In 2016, the company launched its first branded clothing line, releasing the "Main Street" neckwear line, and in 2017 and 2018, the company completed major building upgrades to the property to expand its capabilities and enhance the customer experience. In 2018 and 2017, Main Street Formals was honored to be selected as the best men's clothing store on the SouthCoast, receiving SouthCoast Media's "Best of the Best" Award.
Holding a BA in literature and MA in Professional Writing from UMass Dartmouth, Main Street's president, Robert Brunelle, is a nationally published creative writer who also owns/operates Brunelle Creative, an award-winning copywriting & graphic design consultancy specializing in providing award-winning marketing solutions to small businesses and non-profit organizations. In 2010, CTM Media awarded one of Mr. Brunelle's designs (tourism brochure for Battleship Cove) as "Best Brochure Design, New England Region."
Robert's wife, Kathleen Brunelle, is a successful educator and author whose recent book, Cape Cod's Highfield and Tanglewood: A Tale of Two Cottages, was featured in the April 2013 edition of Cape Cod Life and as the subject of a National Public Radio (NPR) interview with journalist Mindy Todd. Mrs. Brunelle teaches English at Old Rochester Regional High School, where she was nominated for SouthCoast Teacher of the Year (2012) and SouthCoast Woman of the Year (2015). In 2016, she appeared as a guest on the popular PBS show Genealogy Roadshow.
The Brunelles live in Fairhaven and are the parents of a 18-year-old son, Baylen (at left), and an eight-year-old daughter, Mariel, who is very eager to go on a date with Dad to the Zeitereon Theater at right. (Do not be deceived by her smile. She is positively ruthless.)
What a class act! Thank You Robert for making all 4 of my children's night tonight! My youngest, Danny, walked out of there tonight decked out head to toe in his sharpest outfit to date! Tim, Matt and Emily walked out with fedoras! Thank you so very much from the Keefe's!
Mark Keefe
-Facebook review