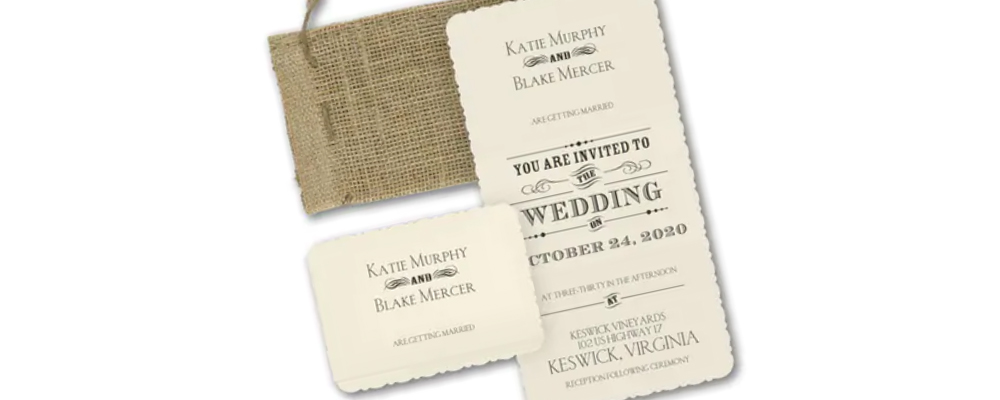 WEDDING INVITATIONS
As a courtesy to couples who book their wedding formal wear with us, Main Street Formals offers Carlson Craft wedding invitations at half their retail price. Invitations accessories (bows, ribbons, napkins, etc.) are offered at 40% off list prices. Don't miss out! Register now to take advantage of this HUGE savings!
Click here to browse a sampling of our selection. Disregard listed prices; all discounts will be applied at the time of pick-up. Additionally, sales tax, shipping, and proof fees will apply and will be added to your bill.
Main Street Formals were great! They were very helpful an picking out my tuxes and making choices to make my vision complete. They were quick and accommodating with any changes I wanted. I loved that they altered the tuxes so that they fit everyone perfectly. The guys all looked amazing.
Amber
-theknot.com review