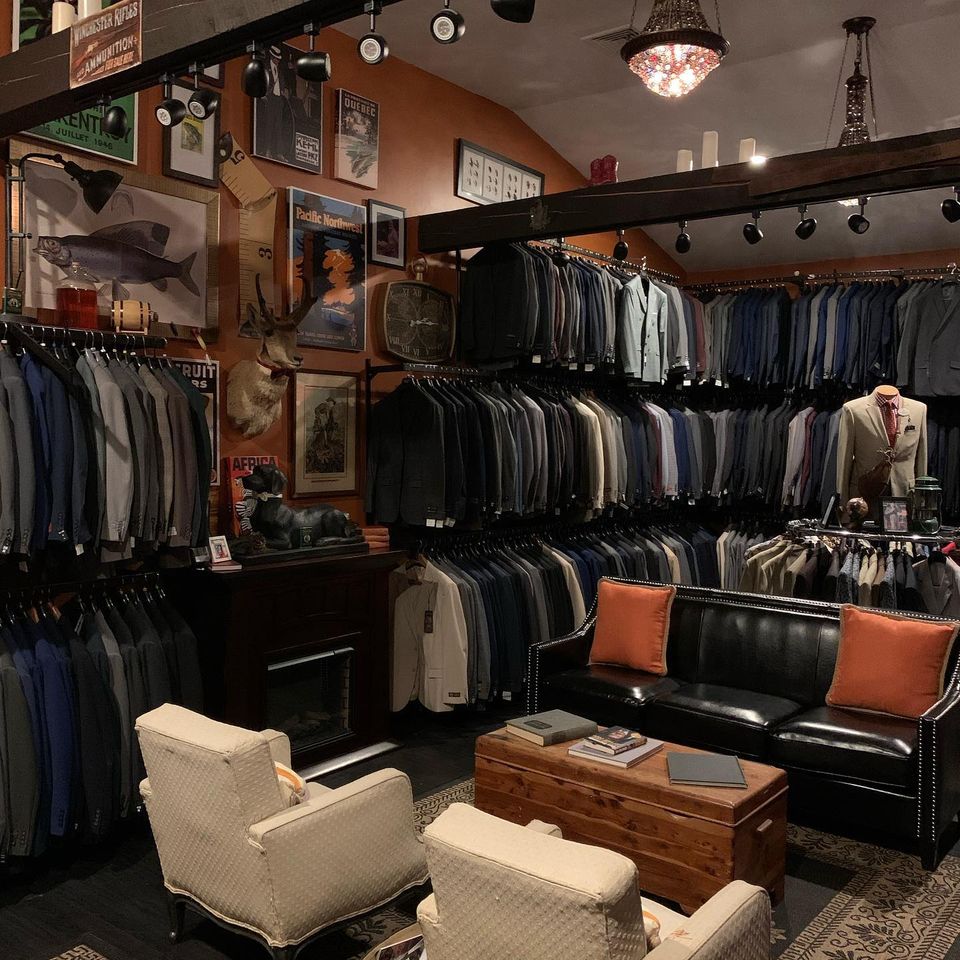 PREMIER PEAK TUXEDO
Fit: Classic-fit.
Lapel: Self peak lapel with satin trim.
Buttons: 1
Length: Suit-length
Trouser: This tuxedo can be paired with our popular flat-front slim-fit pant or our relaxed-fit pleated trousers.
What it says about you: You are not just a star; your name is strung along in blinking lights across the friggin' marquee. This tuxedo is not for the faint of heart: It has big bold lapels and fashionable flap pockets. It gets noticed. You might say it has many leatherbound books, and its apartment smells of rich mahogany. That's right, if ever a tuxedo could BE Ron Burgundy, it would be this one.
PHOTO CREDITS: 1) MIKE COURNOYER, 2 & 3) FORMALWEAR INTERNATIONAL, 4) IMAGEMAKERS
The experience you get shopping here is unmatched! From the selection, price and guidance I have received from the staff I will not shop anywhere else. Rob and Brad have been more than patient with me and helped me get exactly what I was looking for. Thank you !!!
Collin Carmo
-Facebook review