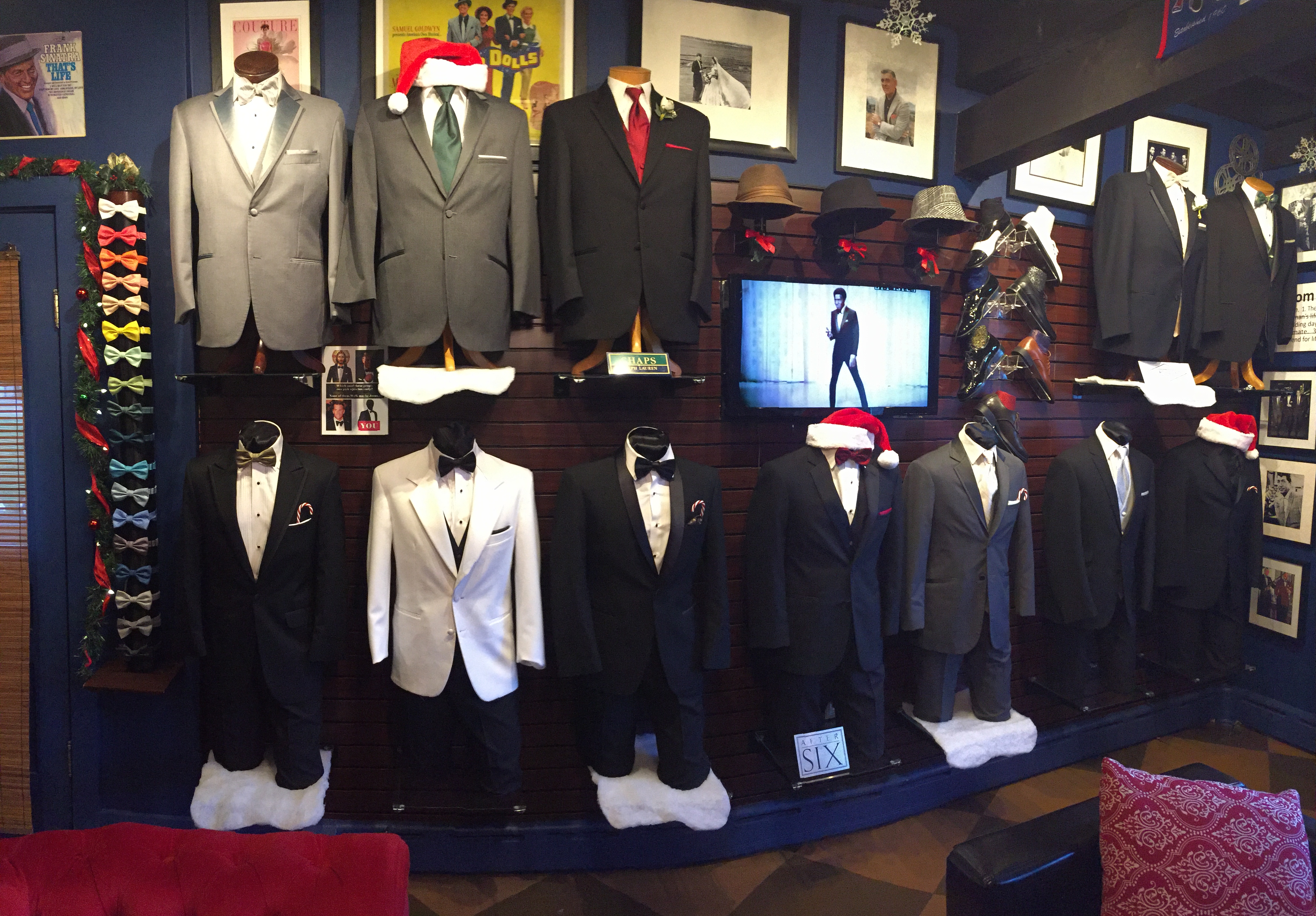 IVORY DINNER JACKET
Fit: Slim-fit.
Lapel: Classic self shawl collar.
Buttons: 1
Length: Suit-length
Trouser: This tuxedo can be paired with our popular flat-front slim-fit pant or our relaxed-fit pleated trousers.
What it says about you: We're not saying you're James Bond if we catch you wearing this, but if we bump into you on a train or a cruise ship and we hear a ticking time bomb, we're asking you to save the day.
PHOTO CREDITS: 1) FORMALWEAR INTERNATIONAL, 2 & 3) MAIN STREET FORMALS
If you're looking for incredible suits for your wedding day this is the place to go!!! Brad helped us every step of the way! I showed him our bridesmaid color dresses and he gave great advice and knew exactly what would look great with them down to the shoe color!! Our bridal party looked AMAZING thanks to these guys!!!
Kelly Stone
-Facebook review