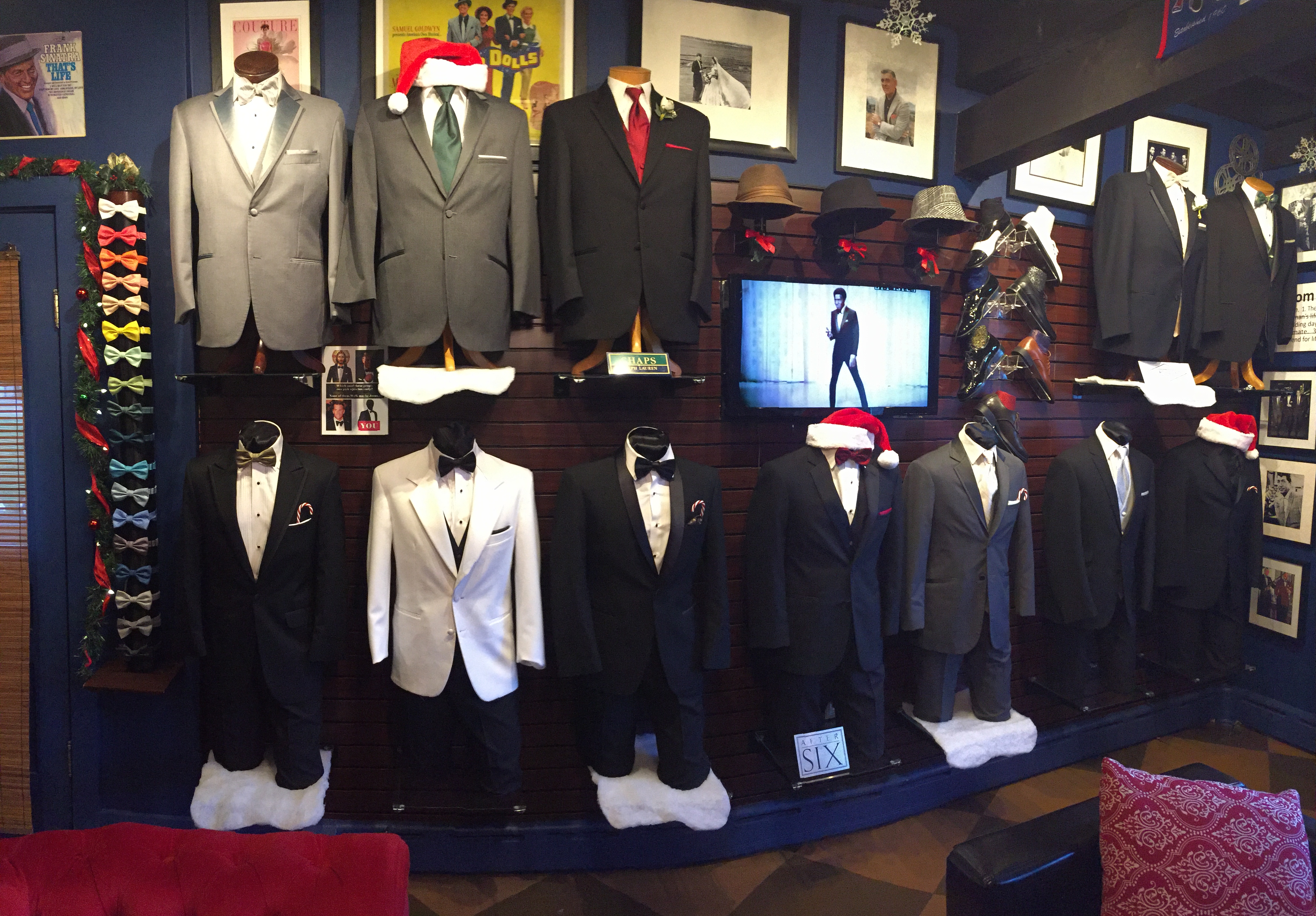 CLASSIC PEAK LAPEL TUXEDO
Fit: Slim-fit. Larger sizes are graded to be "less slim" for portly and/or stout men.
Lapel: Satin peak lapel.
Buttons: 1
Length: Suit-length
Trouser: This tuxedo can be paired with our popular flat-front slim-fit pant or our relaxed-fit pleated trousers.
What it says about you: Most tuxedos are made of wool, but this one is woven from pure testosterone. Designed by legendary menswear artist John Galante, this single-breasted peak-lapel tuxedo harkens back to a day when men dressed like men, not boys. It was the best of times, it was the worst of times. Raise a glass  of cognac and shake hands, or make him an "offer that he cannot refuse." It's not personal, just business.
PHOTO CREDITS: 1 & 2) SELECT INDEPENDENT FORMALWEAR ASSOCIATION, 3 & 4) IMAGEMAKERS
Best service ever. Totally professional staff. Wouldn't do business anywhere else. I've been a life long customer and will always refer my friends, coworkers, and anyone else to do business with Main Street Formals.
Brian Crosby
-Facebook review