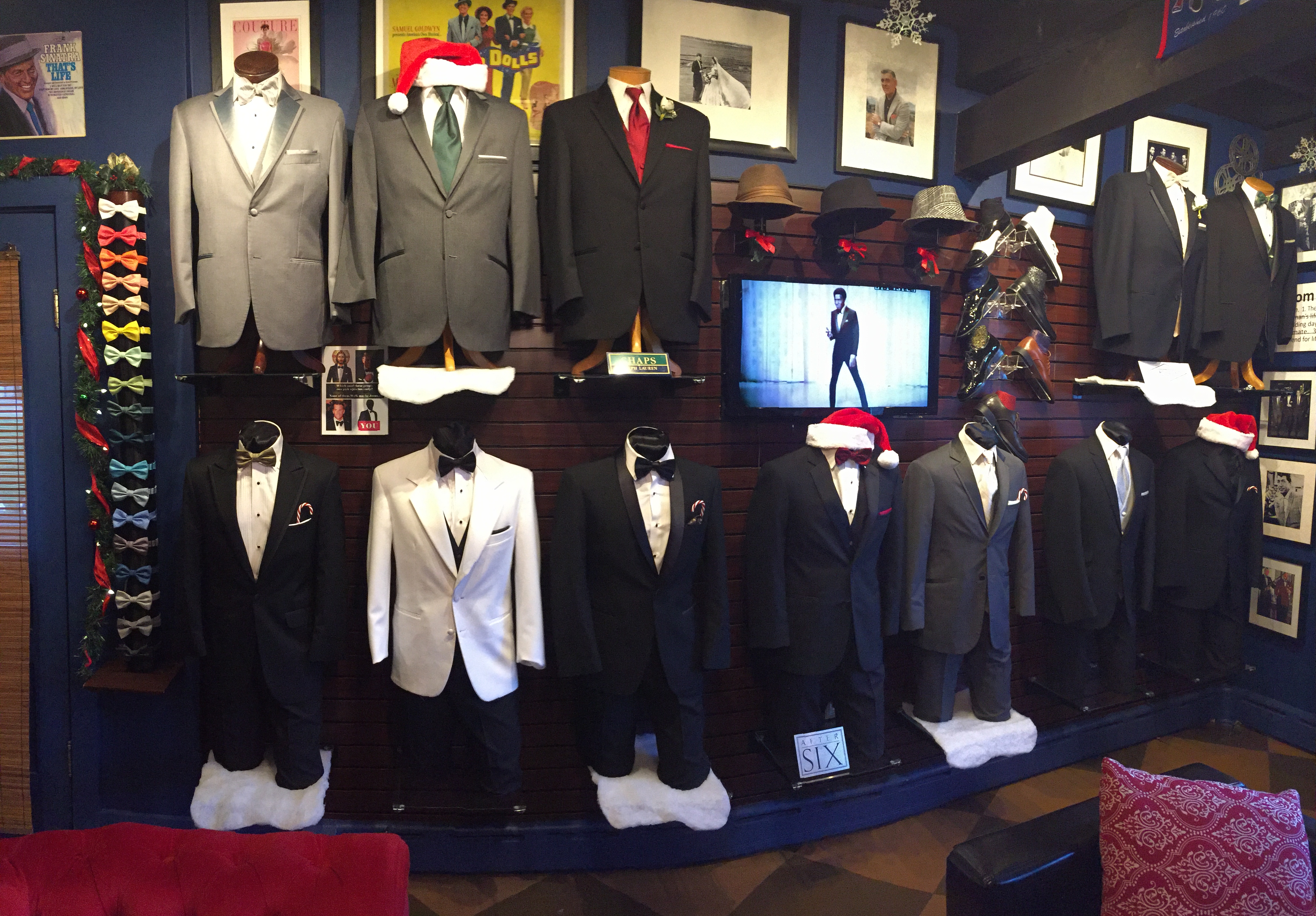 CLASSIC SHAWL-COLLAR TUXEDO
Fit: Slim-fit. Larger sizes are graded to be "less slim" for portly and/or stout men.
Lapel: Full satin narrow shawl collar
Buttons: 1
Length: Suit-length
Trouser: This tuxedo can be paired with our popular flat-front slim-fit pant or our relaxed-fit pleated trousers.
What it says about you: You do things your way, just like Frank Sinatra, who favored this elegant style.  A very versatile but supremely chic tuxedo that flatters all body types, this jacket features softer shoulders and a tapered waist. Throw it on, and in no time you'll feel like the Chairman of the Board.
PHOTO CREDITS: 1) FABIAN COUTURE, 2, 3, & 4) IMAGEMAKERS PHOTOGRAPHIC ARTISTS
Excellent service, great prices, easy parking! As a wedding photographer, I see many different pieces of formal wear [and] Main Street Formals is the only one I recommend!
Dana Pierce
-Facebook review