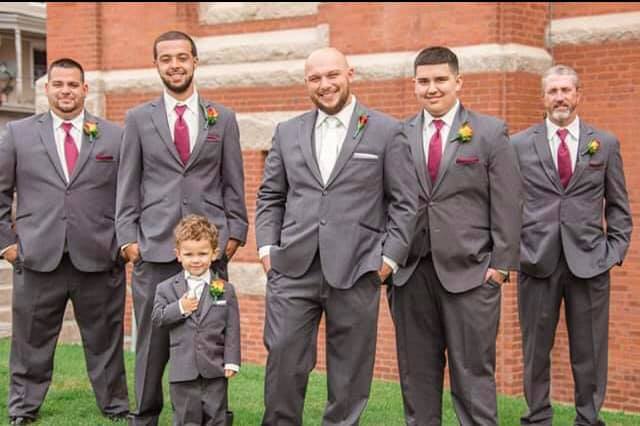 STEEL GRAY SUIT
Fit: Slim-fit. Larger sizes are graded to be "less slim" for portly and/or stout men.
Lapel: Self notch lapel.
Buttons: 2
Length: Suit-length
Trouser: This suit is paired with a flat-front steel gray slim-fit pant that we have custom-tailored to make narrower for today's discriminating consumer.
What it says about you: You work on Madison Avenue at Sterling Cooper. You're tall, dark and handsome with a hint of mystery. That's right: You're Don Draper.
PHOTO CREDITS: 1) FORMALWEAR INTERNATIONAL, 2) IMAGEMAKERS, 3) LINDA PLAUD, 4) KELLY BARCELLOS
Robert and the staff are the best in the business. Professional, courteous, and always willing to go above and beyond. That's why I travel from RI for my formalwear!! If you value quality and service, MSF is the clear choice.
Gerard Charbonneau
-Facebook review