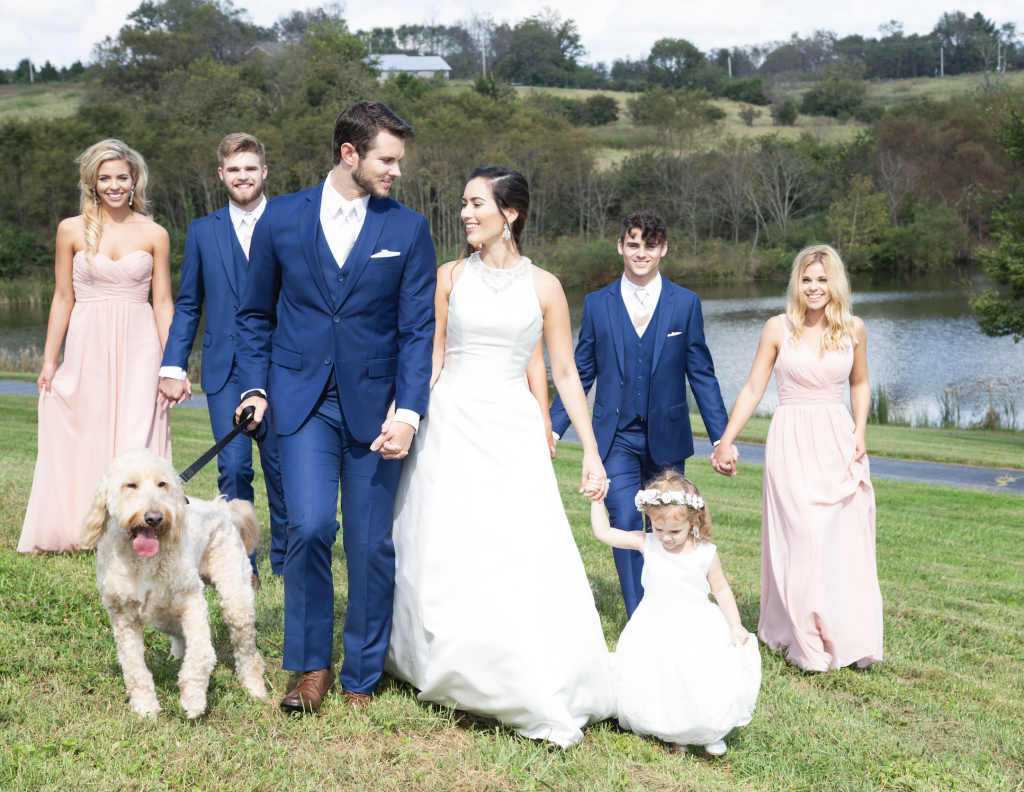 Did you hear the news? Our new French Blue rental suits by David Major Select are arriving this week! Originally scheduled to hit the showroom in April, these super-snazzy slim-fit rental suits will be arriving earlier than expected, so if you want to discover if this new and exploding color trend is right for you, feel free to come in and try one on. We will be carrying size 2 to size 60, so whatever the dimensions of the men in your group, we will have you covered!
Several details distinguish this line from others we've seen in the industry, so we jumped on board enthusiastically. For starters, it's the only indigo-hued rental suit on the market. Two other options exist in this color family (the Allure Brunswick and the Ike Behar Greenwich) and we can get both, but those are suit/tuxedo hybrids with framed lapels. So, until now, if you wanted a classic suit, you had retail options exclusively, which isn't appealing to everyone, particularly those groups on a tight budget. However, this new program solves that challenge, so if you want to save your group some money (as well as the logistical inconveniences of retail), you can now rent this suit, which we're seeing attractively paired with hues like blush, petal, platinum and wine. Also, we're seeing a small but significant trend where couples are pairing indigo with brightly colored floral neckties.
Secondly–and this might sound trivial, but it's not–the pants have belt loops. Over and over again, we see grooms get excited about pairing their cognac shoes with a matching belt (yes, men are paying attention to details like that!), but they couldn't wear belts because the manufacturers didn't attach belt loops. Problem solved.
Lastly, we were excited to buy into this program because it's an exclusive line for members of the elite Select Independent Formalwear Association, and we are a proud member of this international group of men's formalwear specialists. In other words, you can't find this style at the Big Box Shop.
These are arriving any day, so if you're interested in taking a look, just give us a call beforehand to see if the shipment has arrived!